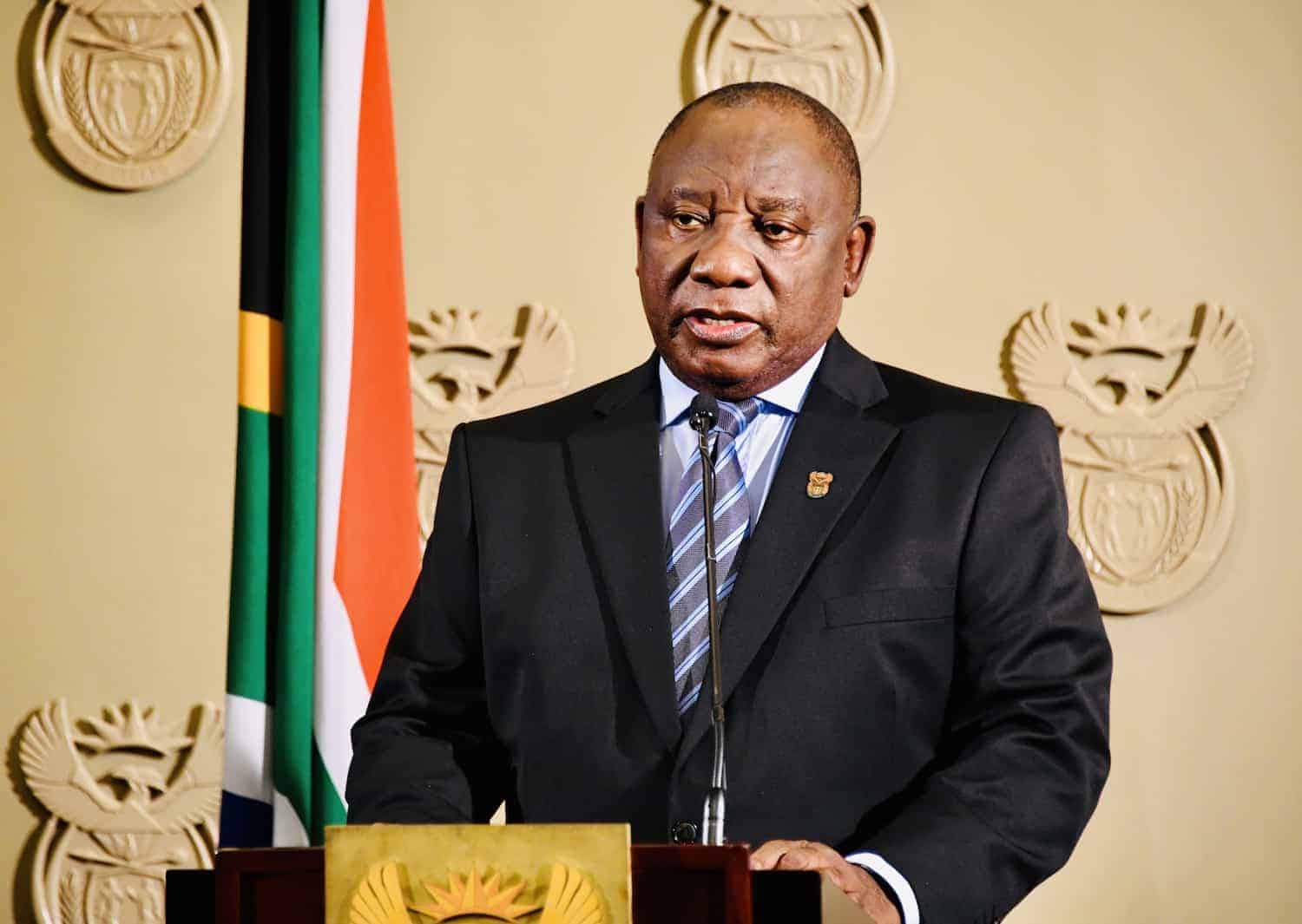 The Presidency confirmed late Sunday afternoon that President Cyril Ramaphosa will address the nation today 12 September, to share developments in the country's response to the Covid-19 pandemic.
Family meeting confirmed
Ramaphosa's address has been scheduled for 8pm on Sunday. This follows after the National Coronavirus Command Council (NCCC) met earlier today to discuss and review the current adjusted level 3 restrictions.
South Africa has seen a decrease in both new cases and fatalities, with figures now around 5,000 daily new cases. Health Minister Dr Joe Phaahla did confirm last week that Gauteng and Limpopo were official out of the third wave.
Phaahla lauded Gauteng for being the only province to achieve a positivity rate below the World Health Organisation's (WHO's) recommendation of 5%. Gauteng's positivity rate is currently at 4.4%. 
Phaahla said it has been encouraging that the rest of the country is on its way out of the third wave, with a "consistent downward trend" of new cases. The country has battled during the third wave since July, with a high number of case, a sudden downturn and that a big uptake.
The National Liquor Trade Association spokesperson Lucky Ntimane shared their concerns earlier as to whyRamaphosa hasn't addressed the nation since August.
 Ntimane told The Citizen there is no science that continues to justify the restrictions of alcohol sales or bans during the Covid-19 waves.
ALSO READ: 'We dont understand why Ramaphosa hasn't addressed the nation yet- Ntimane
Current Covid-19 numbers:
South Africa has recorded a total of 2.854,234 positive cases of Covid-19 as of Saturday (11 September), with 5,309 new cases identified since the last report, the National Institute for Communicable Diseases (NICD) has announced.
This increase, according to the institute, represents a 10.7% positivity rate.
The country has also recorded 143 Covid-19 related deaths, bringing total fatalities to 84,751 to date.
READ NEXT: Covid-19 update: SA records 5,309 new cases and 143 deaths