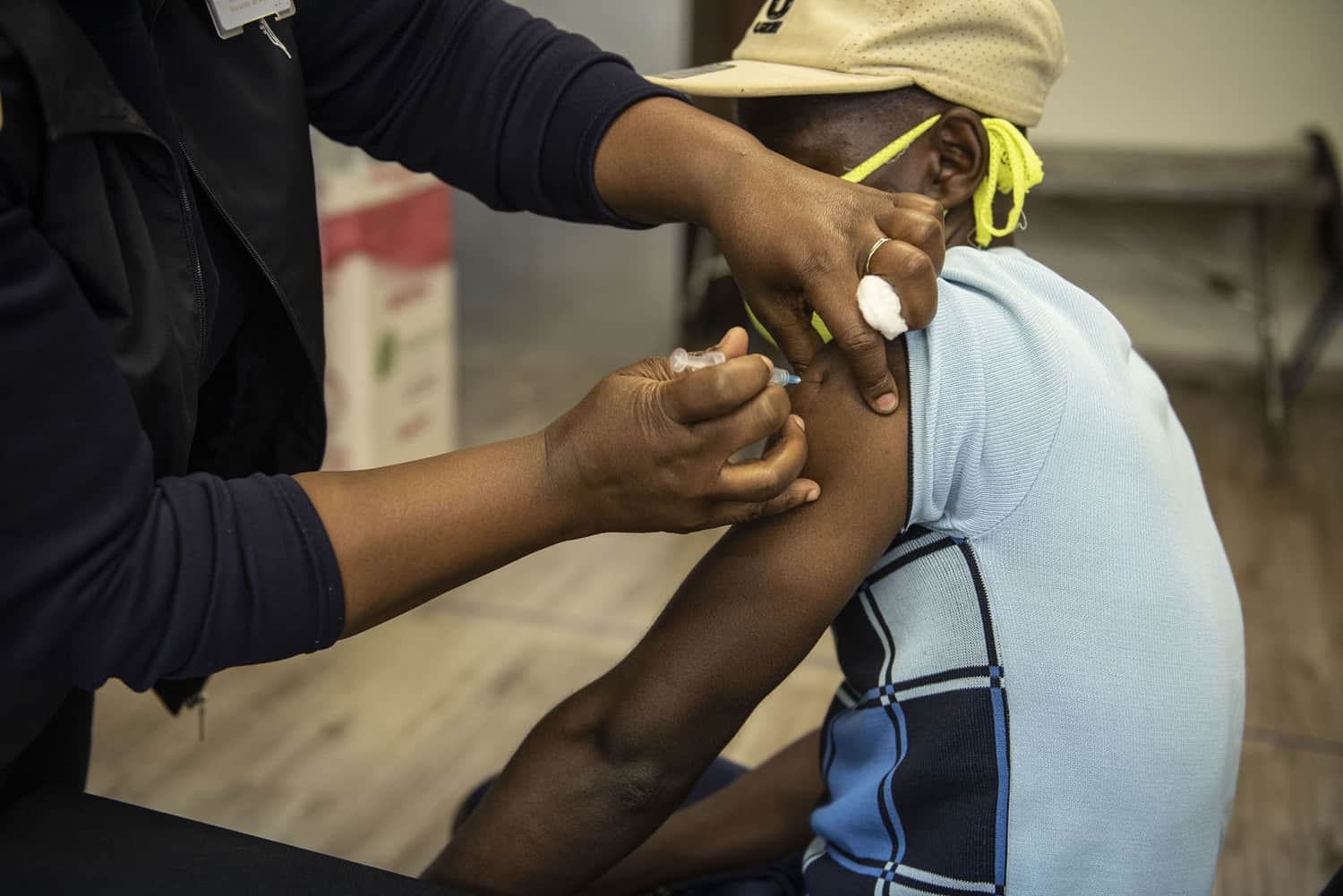 South Africa has recorded a total of 2.854,234 positive cases of Covid-19 as of Saturday, with 5,309 new cases identified since the last report, the National Institute for Communicable Diseases (NICD) has announced.
This increase, according to the institute, represents a 10.7% positivity rate.
The country has also recorded 143 Covid-19 related deaths, bringing total fatalities to 84,751 to date.
17.037,271 million tests have been conducted in both the public and private sectors.
The majority of new cases today are from Gauteng (31.9%), followed by Western Cape (17.5%) and KwaZulu Natal (17.5%). Eastern Cape accounted for 9.9%; Free State accounted for 5.5%; North West accounted for 5.1%; Northern Cape accounted for 3%; Mpumalanga accounted for 5.2%, and Limpopo accounted for 4.2% of today's new cases.
There has been an increase of 184 hospital admissions in the past 24 hours.
Pfizer vaccine approved for children above 12 years old
The South African Health Products Regulatory Authority (Sahpra) has boosted efforts to vaccinate children.
Sahpra announced they have approved the use of the Pfizer Comirnaty vaccine in terms of Section 21 of the Medicines and Related Substance Act 101 of 1965 (The Medicines Act) to include individuals 12 years and older, the statement read.
Saphra CEO Dr Boitumelo Semete said the decision was based on a review of the updated safety and efficacy
information submitted as conditions of Section 21 initially authorised in March.
The medical authority does have the power to authorise the use of medicine subject to certain conditions.
ALSO READ: Sahpra approves Pfizer vaccine for kids above 12 years old
Sinovac said on Friday they intend on starting phase three clinical trials of a Covid-19 vaccine for children, with the first child to be vaccinated at the MeCRU Clinical Research Unit, based at the Sefako Makgatho Health Sciences University (SMU) in South Africa.